RECLAD
50 Landing Drive, Albany
Full reclad
New double glazed joinery
Minor internal alterations
Minor changes to roof lines
Replace one internal deck and remove another
Relay external decks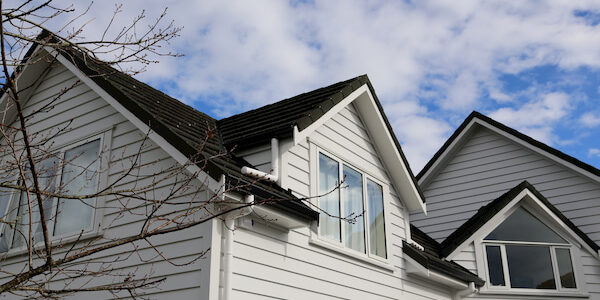 The quality and standard of the work speaks for itself and we are extremely pleased with the outcome in what was clearly an extremely challenging job.
Hillary and Clive wanted to adjust their living space to allow another member of the family to share their home in a way that everyone had their own independence but also the support of having family close at hand. Hillary and Clive were looking at other suppliers and a couple of different solutions had been offered. They were very concerned about the costs for this work as proposed and were unsure about which way to go. We listened to what Hillary and Clive wanted and came up with a slightly different approach and provided a solution that still met all their needs at a much lower cost.
Listening to clients is always the first step in creating high quality solutions. We treat all our clients like family.
Our design included a full reclad with some minor changes to roof lines to improve the integrity of the building along with the replacement of one internal deck and the deletion of another which was hardly ever used.
The existing cladding was removed and the timber frame remediated in accordance with MBIE best practice and under the observation of a qualified timber frame specialist. The existing windows were removed and new double glazed windows were installed along with a new horizontal bevelback weatherboard system on a cavity. The house was fully repainted inside and out. The clients also requested that the external decks to be relayed using new hardwood decking.
Our clients are thrilled with their "new home". The house is aesthetically pleasing with the horizontal weatherboard suiting the lines and design of the building.
Client Testimonial
Hi Marty
Hillary and I want to acknowledge the tremendous job you and Richard and the team have done in rebuilding our home.
There were two early realizations that we were in very good hands. One came in the form of advice from neighbors who had worked with you and the second occurred when one of the building Inspectors told us Richard was the best builder he knew and he didn't really need to inspect his work.
We were initially a little apprehensive about staying in the house during the reclad but our anxieties were unfounded as the team were great to have around and made it easy. There were several things we really liked about your approach. You and Richard made everything seem manageable and relatively easy, with a very helpful 'can do' attitude. We soon realized we could trust you both and that we were able to rely on the advice given.
We also really appreciated how well Richard related to and managed the team and we never heard raised voices in all the time they were onsite. The quality and standard of the work speaks for itself and we are extremely pleased with the outcome in what was clearly an extremely challenging job. We would be more than happy to act as referees and we will recommend you to anyone needing any work to be done. A huge thanks to you both and the team and we wish you all the very best.
Best wishes
Clive and Hillary